Explore cutting edge ideas on expanded consciousness. Participate in spiritual discourses with leaders in the field. Knowledge from multiple disciplines converge here. As we discover the creative power of human consciousness, our conversations are about learning to bring this wisdom into our three dimensional reality.

Forthcoming programs
The Science Behind Synchronicities
Do we create our reality?
Almost a century ago Carl Jung incorporated the term 'synchronicity' in his work. This phenomenon has since come under serious scrutiny by scientists, scholars, researchers and psychologists around the world.

From quantum physicist Wolfgang Pauli, writer-philosopher Arthur Koestler, to modern day proponents of the Law of Attraction, the studies tell a fascinating tale of evolution of our consciousness. Do thoughts and emotions affect the quantum field -- our outer world? Can the forces behind synchronicity be consciously harnessed? Could that alter our lives?

Join us to hear Gautam share an overview of the research findings, discussions and debates to answer these questions. Gautam Mukerjee's Dec '20 story hour

From the Ethers to Earth generated great interest and requests for a sequel. In response Gautam returns with this story of evolving science in the 20th century. Do watch the YouTube video.


Friday March 12, 2020 9.00 PM to 10.15 PM EST US, (7.30 to 8.45 AM Saturday March 13 India Time).
Check your time here - World Clock
Online via Zoom from any place on earth.
There is no fixed price for this program. Heartfelt free will donations will be gratefully received to support us to continue to offer such discourses. This is not a requirement to participate.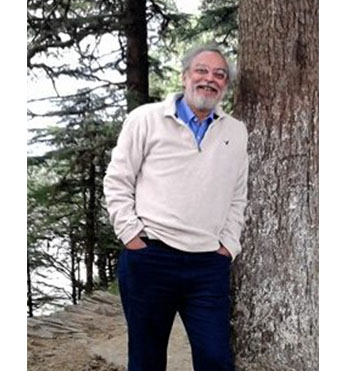 Gautam Mukerjee
Gautam is a gifted story teller. Exceptionally well informed in multiple fields of knowledge, he connects the dots to reveal a larger picture. With historical facts, Gautam weaves the endearing story of the human aspect - the triumphs and trials, elations and frustrations, that great men and women of science have faced. Gautam is an entrepreneur, management consultant and trainer and writer. His main interest lies in the field of Consciousness. With his wife Sushweta, Gautam started the Anandini Foundation to promote Conscious Leadership in organizations.
For more information about Gautam Mukerjee, visit http://anandinifoundation.com/faculty/